Горобець Т. А., аспірант кафедри бізнес-адміністрування і корпоративної безпеки, Міжнародний гуманітарний університет, Одеса, Україна
ORCID ID: 0000-0002-3438-5143
e-mail: gorobez.tamara@gmail.com
Особливості управління ефективністю діяльності підприємств малого та середнього бізнесу
Анотація. Стаття присвячена дослідженню особливостей управління ефективністю діяльності підприємств малого та середнього бізнесу. Розглянуто недоліки існуючих в теорії та практиці методів управління ефективністю діяльності підприємств, що роблять їх несумісними з діяльністю підприємств малого та середнього бізнесу. Сформульовано основні властивості, якими має бути наділена система управління ефективністю діяльності підприємств малого та середнього бізнесу. Розглянуто сучасні методи управління ефективністю діяльності підприємств, зокрема, бенчмаркінг ефективності, вартісно-орієнтоване управління, управління на основі економічної доданої вартості, метод збалансованої системи показників та ключові індикатори ефективності. Розглядаючи можливість використання цих та інших методів управління ефективністю на підприємствах малого та середнього бізнесу, автором здійснено їхню класифікацію у наступні групи: порівняльні методи; вартісно-орієнтовні методи; змішані методи. Визначено, що використання класифікованих методів в малому та середньому бізнесі має спиратись на сформульовані основні властивості системи управління ефективністю діяльності підприємств малого та середнього бізнесу.
Ключoвi слoвa: управління ефективністю; підприємства; малий та середній бізнес; система управління; методи управління.
Література:
Kaplan R. , Norton D. P. The Balanced Scorecard: Translating Strategy into Action. Boston : Harvard Business School Press, 1996, 322 p.
Wedman J. The performance pyramid. Handbook of Improving Performance in the Workplace: Selecting and Implementing Performance Interventions. Т. 2. P. 51-79.
Neely A. Business Performance Measurement: unifying theory and integrating practice. Cambridge : Cambridge University Press, 2007, 528 p.
Гончарук А. Г. Формування механізму управління ефективністю підприємства (на прикладі харчової промисловості) : дис. … д-ра екон. наук : 08.00.04 / Ін-т пробл. ринку та екон.-еколог. дослідж. НАН України. Одеса, 2010. 474 с.
Hudson M., Smart A., Bourne M. Theory and practice in SME performance measurement systems. International journal of operations & production management. 2001. Т. 21. № 8. P. 1096-
Bahri M., St-Pierre J., Sakka O. Performance measurement and management for manufacturing SMEs: a financial statement-based system. Measuring Business Excellence. 2017. Т. 21. № 1. P. 17-
Wang Y., Bhanugopan R., Lockhart P. Examining the quantitative determinants of organizational performance: evidence from China. Measuring Business Excellence. 2015. Т. 19. № 2. P. 23-
Kozak M. Destination Benchmarking: Concepts, Practices and Operations. Cambridge: CABI Publishing, 2004, 240 p.
Гончарук А. Г. Бенчмаркинг як метод управління ефективністю підприємства. Труды Одесского политехнического университета. 2007. Вып.1. С. 253-
Goncharuk A. Improving of the efficiency through benchmarking: a case of Ukrainian breweries. Benchmarking: An International Journal. 2009. Vol. 16, No. 1. P. 70-87.
GoncharukA. G., Lazareva N. O., AlsharfI. A. M. BenchmarkingasaPerformanceManagementPolish Journal of Management Studies. 2015. Vol. 11, No. 2. P. 27-36.
Bereskie T., Haider H., Rodriguez M. Small drinking water systems under spatiotemporal water quality variability: a risk-based performance benchmarking framework. Environmental monitoring and assessment. 2017. Т. 189, № 9. P. 464-482.
Tee K. F. Identifying critical performance indicators and suitable partners using a benchmarking template. International Journal of Productivity and Performance Management. 2015. Т. 64, № 3. P. 434-
Van der Voordt T., Jensen P. Benchmarking of workplace performance. ERES 2017: 24th Annual Conference of the European Real Estate Society. Delft, Netherlands, 2017. P. 1-17.
Patil P. P., Narkhede E., Akarte M. M. Manufacturing strategy implementation and performance benchmarking in Indian packaging product manufacturing companies. International Journal of Competitiveness. 2016. Т. 1, № 1. P. 33-52.
Gunasekaran A. Benchmarking in small and medium enterprises. Benchmarking: An International Journal. 2003. Т. 10, № 3. 310–312.
Monkhouse E. The role of competitive benchmarking in small-to medium-sized enterprises. Benchmarking for Quality Management & Technology. 1995. Т. 2, №. 4. P. 41-50.
McAdam R., Kelly M. A business excellence approach to generic benchmarking in SMEs. Benchmarking: An International Journal. 2002. Т. 9. №. 1. P. 7–
Firk S., Schrapp S., Wolff Drivers of value creation – The role of value-based management and underlying institutions. Management Accounting Research. 2016. Т. 33. P. 42–60.
Rappaport A. Creating shareholder value – the new standard for business performance. New York: Free Press, 224 p.
Rappaport A. Shareholder Value – Ein Handbuch für Manager und Investoren. Stuttgart: Schäffer-Poeschel, 1999. 244
Copeland T., Koller , Murrin J. Unternehmenswert – Methoden und Strategien für eine wertorientierte Unternehmensführung. Frankfurt: Campus Verlag, 2002. 583 s.
Bausch A., Schwenker B. Handbook Utility Management. Berlin: Springer-Verlag, 2009. 808 p.
Stern J.M., Shiely J., Ross I. The EVA Challenge: Implementing Value-Added Change in an Organization. New York: Wiley, 2003. 250 p.
Marshall A. Principles of Economics. New York: Prometheus Books, 1997. 319 p.
Fisher I. The Theory of Investment. London: Pickering & Chatto, 1996. 612 p.
Modigliani F., Miller M.H. The Cost of Capital, Corporation Finance, and the Theory of Investment. American Economic Review. 1958. Vol. 48, № P. 261–297.
Modigliani F., Miller M.H. Dividend Policy Growth and the Valuation of Shares. Journal of Business. 1961. Vol. 34, № P. 411–433.
Young S.D., O'Byrne S. EVA and Value-Based Management: A Practical Guide to Implementation. New York: McGraw-Hill, 2001. 493 p.
Галкин Г. Показатели эффективности бизнес-процессов. Intelligent Enterprise. 2004. № 21. P. 16–21.
Bahri M., St-Pierre J., Sakka O. Economic value added: a useful tool for SME performance management. International Journal of Productivity and Performance Management. 2011. Т. 60, № 6. P. 603–
Von Bergen C.W., Benco D.C. A balanced scorecard for small business. Proceedings of the United States Association of Small Business and Entrepreneurship Annual National Conference, January 15–18, 2004, Dallas, Texas. Dallas: USASBE, 2004. P. 15–
Tennant C., Tennant M. Performance management in SMEs: a Balanced Scorecard perspective. International Journal of Business Performance Management. 2005. Т. 7, № 2. P. 123–
Da Costa M. Strategic Management and Balanced Scorecard: The Particular Case of Small and Medium Enterprises (SMEs) In Portugal. Business and Management Review. 2012. Т. 2, № 1. P. 50–
McAdam R. Quality models in an SME context: a critical perspective using a grounded approach. International Journal of Quality & Reliability Management. 2000. Т. 17, № 3. P. 305–
Andersen H., Cobbold I., Lawrie G. Balanced scorecard implementation in SMEs: reflection on literature and practice. 4th SME International Conference, May 14-16, 2001, Aalborg, Denmark. Aalborg: Aalborg University, 2001. P. 1–
Russo J., Martins The Balanced Scorecard in SMEs: The Case of Plastic Industry in the Portuguese Central Region. Trabajo presentado en AOEF 2005 Conference. 2005: веб-сайт. URL: http://joaorusso.com.sapo.pt/AOEFo5fulltext. pdf (дата звернення: 20.05.2019).
Fernandes K.J., Raja V., Whalley A. Lessons from implementing the balanced scorecard in a small and medium size manufacturing organization. Technovation. 2006. Т. 26, № 5– P. 623–634.
Johanson U., Skoog , Backlund A. Balancing dilemmas of the balanced scorecard. Accounting, Auditing & Accountability Journal. 2006. Т. 19, № 6. P. 842–857.
Madsen D., Stenheim T. Perceived problems associated with the implementation of the balanced scorecard: evidence from Scandinavia. Problems and Perspectives in Management. 2014. 12, № 1. P. 121–131.
Rompho N. Why the balanced scorecard fails in SMEs: A case study. International Journal of Business and Management. 2011. Т. 6, № 11. P. 39–46.
Monte A.P., Fontenete C.N. Balanced scorecard in SMEs – a proposal for small gas stations in Portugal. World Academy of Science, Engineering and Technology. 2012. Т. 66, № 6. P. 244–
Pedersen H.S., Bødtger S. Balansert målstyring i norske små og mellomstore bedrifter: en surveyundersøkelse av utbredelse og praksis. Ås: Norwegian University of Life Sciences, 2014. 86 p.
Kjøde L.A. Innovasjon, diffusjon og suksess av nye begreper innen økonomisk styring: En studie av aktivitetsbasert kalkulasjon og balansert målstyring i Norge. Bergen: Norwegian School of Economics and Business Administration, 2003. 192 p.
Giannopoulos G. The use of the Balanced Scorecard in small companies. International Journal of Business and Management. 2013. Т. 8, № 14. P. 1–22.
Machado M. Balanced Scorecard: Empirical Study on Small and Medium Size Enterprises. Review of Business Management. 2013. Vol. 15, № 46. P. 129–148.
Parmenter D. Key Performance Indicators (KPI): Developing, Implementing, and Using Winning KPIs. New York: Wiley, 2017. 320 p.
Bauer K. The Power of Metrics: KPIs – The Metrics that Drive Performance Management. DM Review. 2004. Vol. 14, № P. 63–64.
Whittington-Jones A. The Development and Implementation of a Performance Management System: A Case Study. Grahamstown: Rhodes University, 2005. 320
Vroom V.H. Work and Motivation. New York: John Wiley & Sons, 1964. 432
Porter L.W., Lawler E.E. Managerial Attitudes and Performance. Homewood: Dorsey, 196 209 p.
Salminen J. Measuring performance and determining success factors of construction sites. Helsinki: Helsinki University of Technology, 2005. 576
Rouse P., Putterill M. An integral framework for performance measurement. Management decision. 2003. Т. 41, № 8. P. 791–
Neely D., Gregory M., Platts K. Performance Measurement research development in the last decade and a research agenda for the next. International Journal of Operations and Production Management. 2005. Т. 25, № 12. P. 1264–1277.
Gupta S., Malhotra N. Marketing innovation: A resource-based view of international and local firms. Marketing Intelligence & Planning. 2013. Т. 31, № 2. P. 111–126.
Payne A., Frow Developing superior value propositions: a strategic marketing imperative. Journal of Service Management. 2014. Т. 25. № 2. P. 213–227.
Pleshko P., Heiens , Peev P. The impact of strategic consistency on market share and ROA. International Journal of Bank Marketing. 2014. Т. 32, № 3. P. 176–193.
Angulo-Ruiz F., Donthu , Prior D. The financial contribution of customer-oriented marketing capability. Journal of the Academy of Marketing Science. 2014. Т. 42, №. 4. P. 380–399.
Broccardo L. Management accounting system in Italian SMEs: some evidences and implications. Advances in Management and Applied Economics. 2014. Т. 4, № 4. P. 1–16.
Mateev M., Anastasov Y. Determinants of small and medium sized fast growing enterprises in central and eastern Europe: a panel data analysis. Financial Theory and Practice. 2010. Т. 34, № 3. P. 269–295.
Bohusova H. Adoption of IFRS for SMEs over the World. The business review, Cambridge. 2011. Т. 18, № 2. P. 208–214.
Man M. The Relationship between Distinctive Capabilities, Innovativeness Strategy Types and the Export Performance of Small and Medium-Size Enterprises (SMEs) of Malaysian Manufacturing Sector. International Journal of Management & Innovation. 2010. Т. 2, № 1. P. 15–30.
Achtenhagen L., Naldi, Melin L. "Business growth"—Do practitioners and scholars really talk about the same thing? Entrepreneurship theory and practice. 2010. Т. 34, №. 2. P. 289–316.
Mandhachitara R. Old traps for new players: western direct retailing investment in emerging Asian markets. International Review of Management and Marketing. 2014. Т. 4, № 2. P. 150–159.
Babajide A.A. Effects of microfinance on micro and small enterprises (MSEs) growth in Nigeria. Asian Economic and Financial Review. 2012. Т. 2, № 3. P. 463–477.
Jing F.F., Avery C., Bergsteiner H. Enhancing performance in small professional firms through vision communication and sharing. Asia Pacific Journal of Management. 2014. Т. 31, № 2. P. 599–620.
Стаття надійшла до редакції: 23.05.2019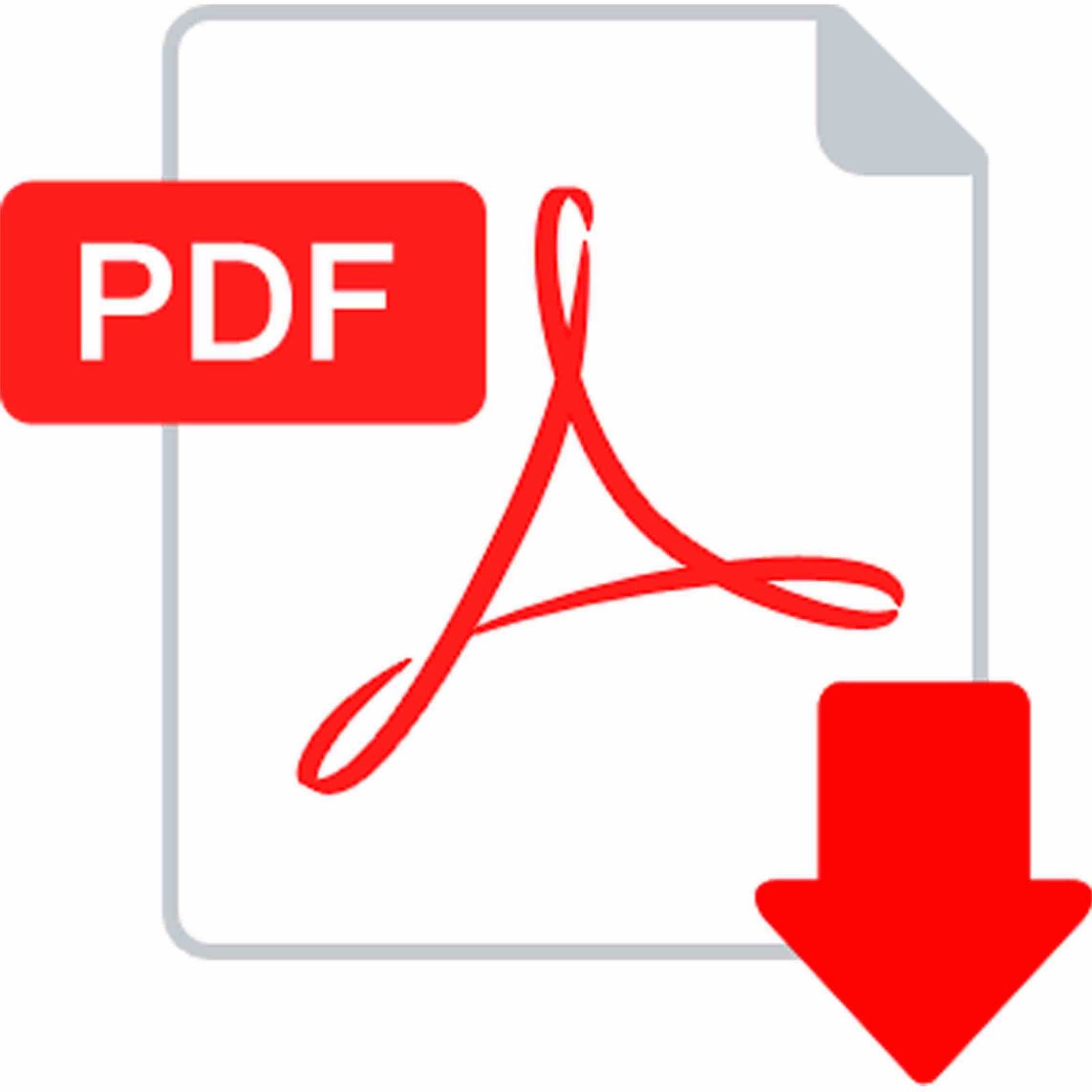 horobets.pdf
Як цитувати статтю:
Горобець Т. А. Особливості управління ефективністю діяльності підприємств малого та середнього бізнесу. Modern Economics. 2019. № 15(2019). С. 69-78. DOI: https://doi.org/10.31521/modecon.V15(2019)-10.
Horobets T. (2019). Features of Performance Management on the Enterprises of Small and Medium Business. Modern Economics, 15(2019), 69-78. DOI: https://doi.org/10.31521/modecon.V15(2019)-10.